Providing financial planning and accounting services to the Albury Wodonga and surrounding community since 1975
Founded in 1975, our vision was to put our clients first, understand their goals, and to be proactive and innovative with our advice. Our business accounting, taxation and financial planning services are designed to suit our business clients and their families.
Today this vision still holds true. The knowledge and experience our team have developed ensures we are well placed to enable our clients to achieve their goals.
Our clients have us at their fingertips to discuss any issues as they arise. We understand our clients' objectives which allows us to proactively anticipate their needs, giving them complete peace of mind.
Our most important role is to listen. We ask a lot of questions to understand our client circumstances, their goals and challenges. This allows us to navigate them through tough times and provide vital support.
We strive to ensure our clients have control over their finances so they can make decisions with confidence. With careful planning we provide options that move them closer to achieving their goals.
Every client is different. We have a diverse team with specialist skills and abilities. We collaborate to get the best outcome for each client and deliver innovative solutions tailored to their unique circumstances.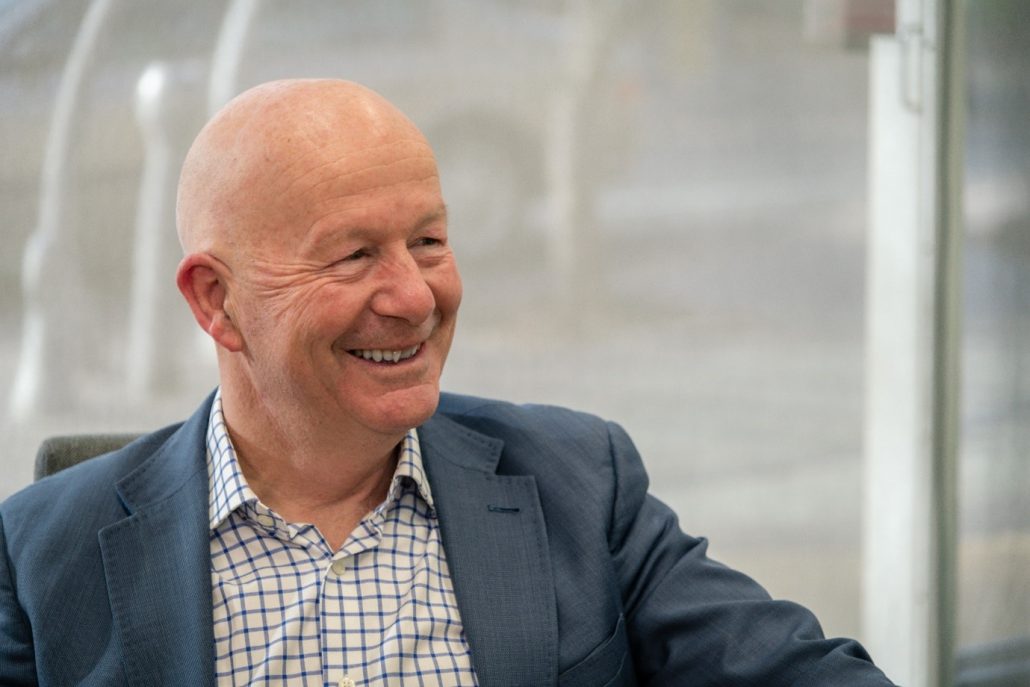 I have a deep sense of community and enjoy helping others to achieve their goals. I became a Chartered Accountant and Certified Financial Planner to be able to provide financial and business expertise for the benefit of our clients.
I continue to gain a great deal of satisfaction in working with the team and sharing our knowledge and experiences with our clients.
I've always found personal financial management extremely interesting. As soon as I discovered that you could have a career assisting people with their finances so that they can focus on what's important to them and maximise the quality of their life, I knew it was what I wanted to do. 
I still find my work incredibly rewarding. Each family we work with has unique circumstances, and the personal financial planning environment is forever changing. This means there is always a new challenge and an opportunity to achieve better results for our clients.
Some rules are meant to be broken…But we never break these around here
At BMG we have a proud history of supporting many important local community projects and charities, including:
Ice Mile Challenge – In June 2022 Stephen Mamouney successfully completed an Ice Mile Challenge.  This involved a 1.6km swim in water that was a chilly 3.8 degrees Celsius at Lake Crackenback, wearing only a swimming costume, goggles and cap – which he did in 36 minutes. The aim of the challenge was to provide an opportunity to continue the conversation about mental health and raise much-needed funds for two important mental health organisations – Survivors of Suicide and Friends (SOSAF) and Australians for Mental Health (AfMH). Stephen raised over $20,000 and his brave journey was captured by Supergoat Media and you can watch it here .
Brave Hearts on the Murray – over the years we have maintained strong support for this incredible cancer support group, founded by local breast care nurse Jenny Black.
Murray Valley Centre – we also provide support for the Murray Valley Centre which is dedicated to the provision of high-quality professional services for people with disabilities, to enable them to reach their full potential.
Albury Wodonga Big Splash – Stephen Mamouney heads up the Big Splash organising committee and the BMG team enjoy participating in fun community event every year.
Murray Magpies Football Club – Steven Beck is the Treasurer and a long standing supporter of the mighty Murray Magpies Football Club.
La Trobe University – Each year BMG sponsors the Most Outstanding Student Award in the Taxation subject.
RSPCA, Albury Branch – Cathy Woodbridge from our team  volunteers for the RSPCA , Albury Branch as a committee member and coordinator of the community animal welfare program.